Monday 25th June
On a very hot June evening 47 ladies left Ponthir on our annual Mystery Trip. What better place to go when it's hot – Barry Island. First we visited Barry War museum, which is run solely by volunteers. Four of these volunteers met us outside the museum dressed in costume. One we recognised – Glenn Booker , who talked to our W.I. earlier in the year.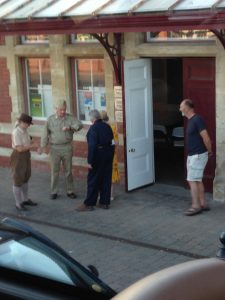 We were split into two groups . One group watched a short film about the trenches, made by a volunteer at the museum. The film has won numerous awards. The other group visited the museum, took a tour of a trench, a kitchen , saw a shelter and many artefacts in the museum. I think we all left the museum wishing we could have stayed longer and planning another visit .
Next we took the short walk to the sea front and John's cafe,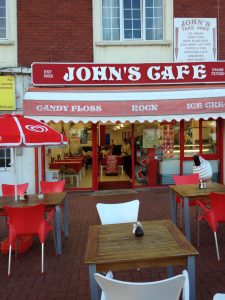 where we had delicious meals and scrumptious deserts , another place I think many of us will be revisiting.