Monday 2nd March
Our talk tonight was on DNA forensics and crime by Dr Rhian Morgan from Wales Gene Park. She explained about the discovery of DNA in 1984 and gave many interesting examples of how DNA has been used to prove guilt or innocence , including how DNA was used to prove that the SS Captain Josef Mengele – The Angel of Death escaped to Brazil at the end of World War 2. We all enjoyed the evening, which was interesting and informative.
Monday 4th February
We had an open evening. We invited friends and family and local people to join us. The response was amazing and the meeting was attended by more than 100 people!! That meant a lot of teas and coffee!! Our talk was about the new hospital in Llanfrechfa given by Julian Hayward , followed by the opportunity to ask questions .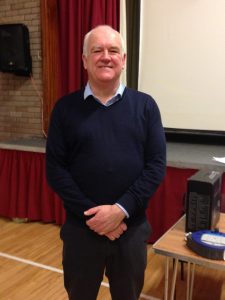 Monday 6th January
Resolutions and Cheese and Wine
We enjoyed a variety of delicious cheese and wine while we discussed this years W.I. Resolutions. We tried a different format this year and discussed the Resolutions in small groups .
The Resolutions are :-
1. A call to increase potential stem cell donor registration
2. Female crash test dummies
3. End modern slavery
4. Time to talk about death and dying
5. Protect our precious helium