Monday 4th October
Our speaker was 'The High Sheriff of Gwent'. He gave an interesting and informative talk, which everyone enjoyed.
We also celebrated our Harvest Festival, we brought our own food, ( because of covid) and so enjoyed a picnic supper. At Harvest we like to think of those not as lucky as us, so we also brought lots of food to give to the food bank.
Monday 6th September
Our first meeting back after 18 months. It was lovely to see so many people. We had 6 visitors who we hope will become members very soon. We had a lot of laughs and enjoyed seeing everyone again.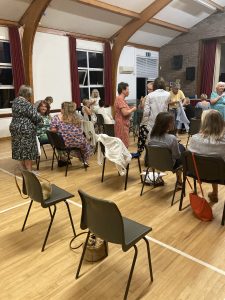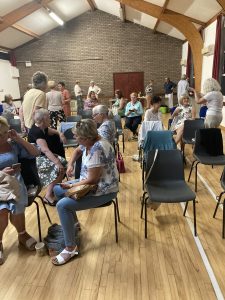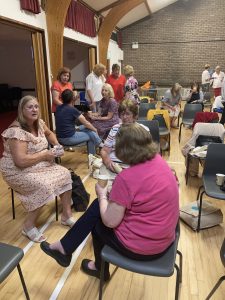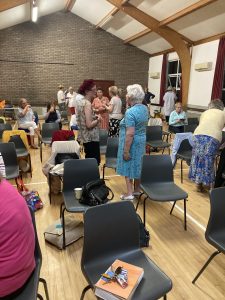 Picnic Time
At last after 18 long months we have been able to meet in person. On July 19th , probably the hottest day of the year we met at Ponthir Sports and Social Club for a picnic. It was soooo lovely to see people in person. Zoom is just not the same! As you can see from the pictures, we all had a lovely time.